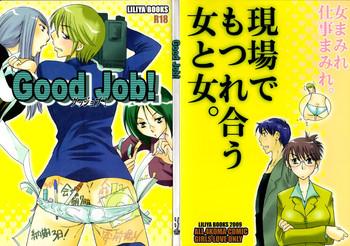 (C77) [リリ舎 (りーるー)] グッジョブ!
33
101 pages - Uploaded
#170014 - " "What is pornography when I can have something so much better standing right in front of me, and she is real!!" He paused for a long moment, simply staring at me in a way that made me shiver with excitement, my pussy got that familiar hot tingle I loved. He proceeded to assault the other breast just as thoroughly as the first. But here was this amazing man, who was fucking me so good, that I lost my ability to speak words that made any sense.